NEW OPENING HOURS BOTH SHOPS NOW OPEN FROM 9am.

JC Cook Cycles Grimsby and Scunthorpe
Jc Cook Cycles is a large modern independent cycle shop. Stocking a wide range of the latest bikes. Mountain Bikes, Road Bikes, Hybrid Bikes and Commuter Bikes, Electric Bikes and Kids Bikes. With brands such as Cube, Whyte, Forme, Orange, Nukeproof, Frog, Bergamont, Pashley and many more. With specialist bike shops in Grimsby and Scunthorpe. We offer bikes at all price levels and have the expertise to help you find the ride that matches your exact needs.
MBM Kairos
The Kairos eMtb has elegant lines, but at the same time it is an aggressive trail bike. Its innovative design is the result of many studies and is designed with exclusive tubes with the use of hydroforming technology, making them rigid where needed and elastic where possible.
A real innovation entirely Made in Italy, the Kairos hardtail eMtb with front suspension is equipped with a comfortable and intuitive display which, thanks to the five levels of assistance, allows you to make the most of the ebike.
Kross Eskar 6.0
Mountain biking and road biking are the two most popular sports disciplines when it comes to cyclists. How about combining these two? Impossible? It's not! A gravel bike wins more and more hearts of different cyclists. Open yourself to something new and let your heart be stolen. We guarantee that the Kross Esker 6.0 is a bike that will not only steal your heart. It will help you discover a whole new world.
Cube Acid 240 SL Teamline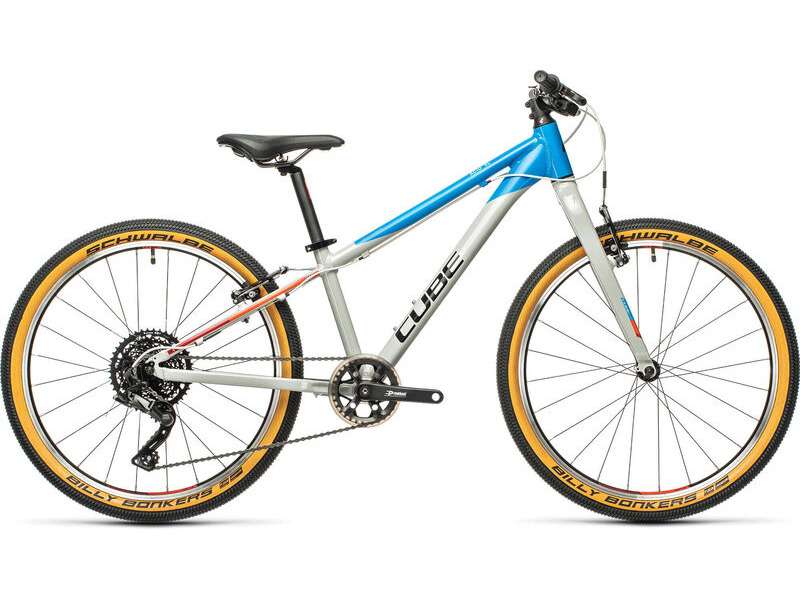 Simplicity can be a virtue. With our Acid 24 SL Teamline, we looked at what a keen young mountain biker really needed from a bike " low weight, safe handling and reliable components" and stuck to those principles. That's why it features a lightweight alloy fork, light and simple rim brakes, and a wide-ranging 1x9 transmission with a low enough gear to tackle even tough climbs. We even fitted a thinner handlebar and grips, so that small hands have full control on any trail.